Census Day RGV: One-Year and Counting!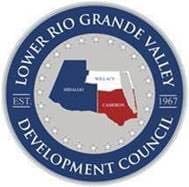 April 1, 2019 marks a significant milestone as the official one-year date from Census Day 2020!To acknowledge this milestone, elected officials, community leaders, and regional stakeholders will hold two regional events to inform the media and public on the importance of the Census process and how the community is coming together to obtain an accurate count across the Rio Grande Valley.
Previous Census undercounts of the Rio Grande Valley have cost the region millions of dollars in resources and the RGV is once again vulnerable to a Census undercount due to unique demographics, non-urbanized neighborhoods, low internet technology access, and significant poverty rates.
Two coordinated, regional events are planned for Monday, April 1stto increase awareness and signify the next phase of preparation in building a stronger platform for a successful 2020 count!
Event Details:
When:   Monday, April 1, 2019
10AM: Hidalgo County Commissioners Courtroom 100 E. Cano St. Edinburg, Texas
Press conference format featuring Hidalgo County Judge Cortez, City Mayors, and other Community Leaders.
Event will be live streamed on Facebook and on Hidalgo County Website.
Media and Invited Guests are welcome.
2PM: Market Square – Historic Downtown Brownsville 1150 Market Square St., Brownsville, Texas
Press conference briefing featuring remarks from Cameron County Judge Trevino, City Mayors,and other community leaders.
Media and Public welcome. Food, beverages, and promotional items will be available.
For additional information, please contact:
Julia Benitez Sullivan, Hidalgo County Public Affairs [email protected](956) 292-7026, ext. 5505
Sylvia Garza-Perez, Cameron County [email protected](956) 544-0815
Ron Garza, LRGVDC Executive [email protected](956) 970-1188