City of Pharr Strives to Keep Citizens Safe During Voting with New Electioneering Ordinance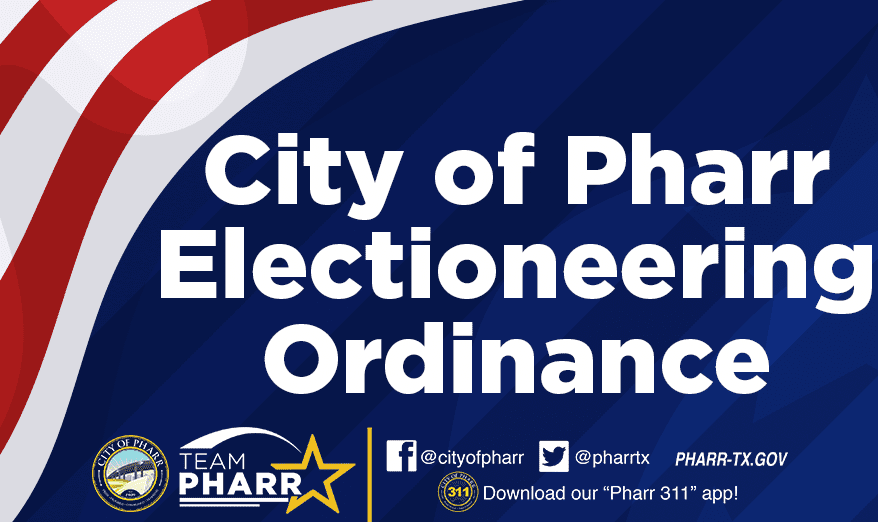 Pharr, Texas – Earlier this month, the City of Pharr passed Ordinance O-2020-37 regulating electioneering in city-owned or city-controlled property in order to help keep citizens and the community stay safe during voting. While the city is still allowing electioneering, individuals doing so will have to respect the city Ordinance and only do so in specified areas for safety.
"This is going to be a very busy voting period due to the General Election and we want to help keep our citizens safe not only from traffic incidents that occur in crowded voting locations but also to reduce the risk of spreading COVID-19," said Pharr Mayor Ambrosio Hernandez. "We are absolutely allowing electioneering but we are using our rights as a city to ensure that we safely establish order and measures to keep everyone safe," added Hernandez.
The purpose of this Ordinance is to provide reasonable regulations for electioneering on city-owned or controlled public property when such property is used as an election polling place. The regulations have been implemented to help mitigate against any safety concerns, prevent damage to public property, and ensure that the property is sufficiently available for its patrons who use the facilities for activities other than election purposes. Voting locations in Pharr include the Jose "Pepe" Salinas Civic Center, the Development and Research Center, as well as several schools.
"Individuals are allowed to electioneer, and the city is allowed by law to restrict the time, place, and manner," said City Attorney Patricia Rigney. "One of the reasons we have done this is because of individuals approaching vehicles which could pose a risk for injuries, accidents, or people ignoring physical distancing measures," she added. "Electioneering is allowed only on sidewalks outside the property, not in medians or anywhere in a parking lot where vehicles are parked," stated Rigney.
As per the new Ordinance, it is an offense for any person to engage in electioneering on the driveways, parking areas, on medians within parking areas, or driveways on the premises of a polling location. This restriction shall not apply to electioneering signs that are attached to vehicles that are lawfully parked at the premises of a polling location. Any person, firm, corporation, or entity violating this Ordinance shall be subject to a fine not to exceed $500.00 per occurrence.
"At the end of the day, this Ordinance is meant to protect our citizens and to ensure that voting locations, which also serve as public and school facilities, can continue to serve the public while maintaining a safe order for all," added Hernandez. "We encourage everyone to go out and vote."
The city has already received positive praise from the community and neighboring city leaders on their new Ordinance, which is an innovative approach to safety at voting locations. For a list of City of Pharr voting locations and to view the new electioneering designations, please visit https://pharr-tx.gov/electioneering-ordinance/.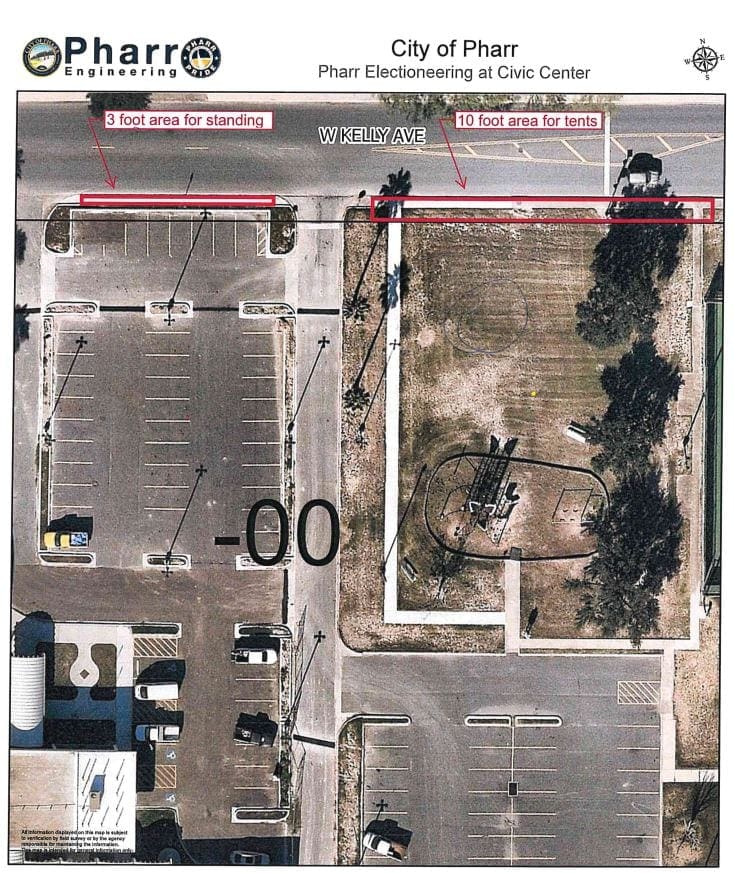 Electioneering designated area at the Jose "Pepe" Salinas Civic Center.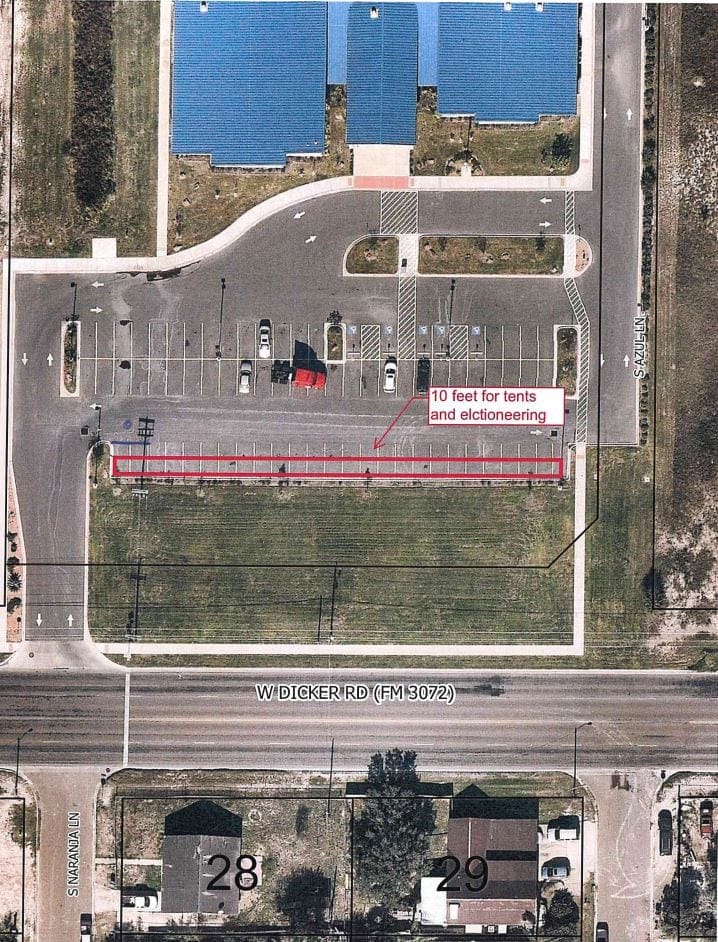 Electioneering designated area at the Development and Research Center.