Join us for Live Music by Group 2C41 at The HUB Food Truck Park in Downtown Pharr TOMORROW, Dec. 19 from 8-10 PM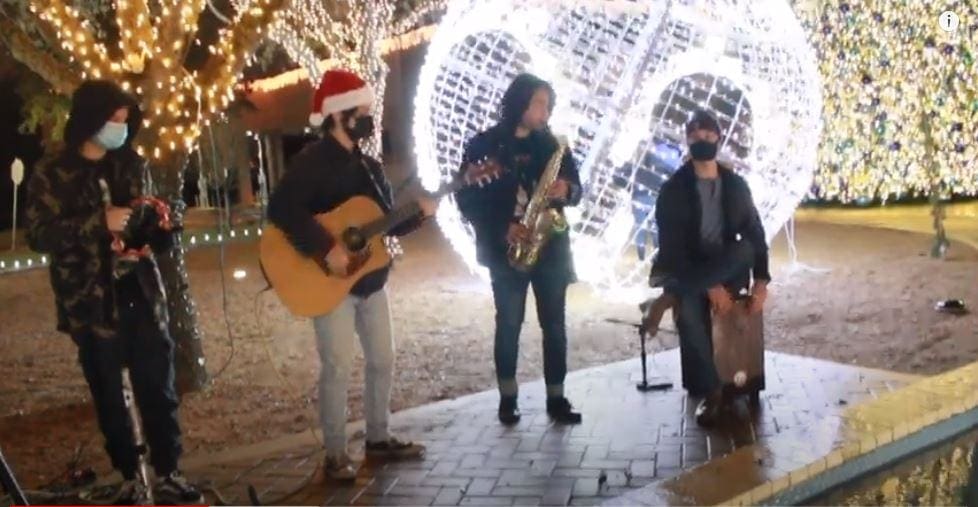 Pharr, Texas – The City of Pharr and the Greater Pharr Chamber of Commerce are excited to announce that local performers 2C41 will be playing live music at The Hub Food Truck Park in downtown Pharr from 8-10 pm. Families are encouraged to visit The Hub to grab a bite to eat, enjoy the holiday atmosphere, and listen to this amazing group of local performers.
"The City of Pharr is proud to support music and we are especially thrilled to now offer our local musicians a platform in which they can showcase their talents," said Mayor Ambrosio Hernandez, M.D. "This is an extremely talented group made up of four local family members, and I know our community will enjoy listening to their music," added Hernandez. "We encourage all families to enjoy our new downtown parks, food trucks and enjoy the show while safely social distancing and wearing masks," he said.
The new City of Pharr downtown parks are a great attraction for the community with many coming out to enjoy the Christmas decorations and grabbing a bite to eat at The Hub. The City of Pharr invites you to come watch the performance and enjoy our beautiful new parks.
All media and the public are invited to attend.
DETAILS
WHAT:  Live Music by Group 2C41 at The HUB Food Truck Park in Downtown Pharr
WHEN: Saturday, December 19, 2020, from 8-10 pm
WHERE: The Hub Food Truck Park in Downtown Pharr (118 S. Cage Blvd)