FOR IMMEDIATE RELEASE
WEDNESDAY, FEBRUARY 12, 2020

Pharr, Texas – The City of Pharr is proud to announce that Texas Lieutenant Governor Dan Patrick has appointed Mayor Dr. Ambrosio Hernandez to the Cancer Prevention and Research Institute of Texas (CPRIT) Oversight Committee. Hernandez is now one of nine Texans who serve on the oversight committee, comprised of appointees by the Governor, the Lieutenant Governor, and the Speaker of the House of Representatives. The oversight committee guides the programs and services for the CPRIT, who awards grants for cancer-related research and the delivery of cancer prevention programs and services.

In an announcement released Tuesday, Lieutenant Governor Dan Patrick stated, "I am proud to appoint Dr. Hernandez to the Cancer Prevention and Research Institute of Texas (CPRIT) Oversight Committee. Responsible stewardship of CPRIT will help attract top talent to Texas and investment in our state. Texas has made the fight against cancer a priority and we are a world leader in cancer research as a result."

The CPRIT was established in 2007 by Texas voters who approved and authorized investing $3 billion in bonds to fund groundbreaking cancer research and prevention programs and services. CPRIT's mission is dedicated to finding a cure for cancer, and it strives to position Texas as a leader in cancer research and prevention by collaborating with a variety of public and private entities, community organizations, universities and academic health institutions, government entities, and others who are committed to fighting cancer and finding a cure. On November 5, 2019, Texas voters overwhelmingly approved a constitutional amendment to reauthorize CPRIT and provide an additional $3 billion for a total $6 billion investment in cancer research and prevention.

"I am truly honored to serve on this prestigious committee that is making great strides to save lives and prevent cancer," said Mayor Hernandez.

"As a pediatric surgeon serving thousands of children and families throughout my career, I have seen firsthand the pain and suffering caused by cancer, and I am committed to serving with integrity and compassion to support statewide efforts to cure cancer," Hernandez added. "I thank Lieutenant Governor Dan Patrick for this appointment, and I look forward to serving on this committee," Hernandez continued.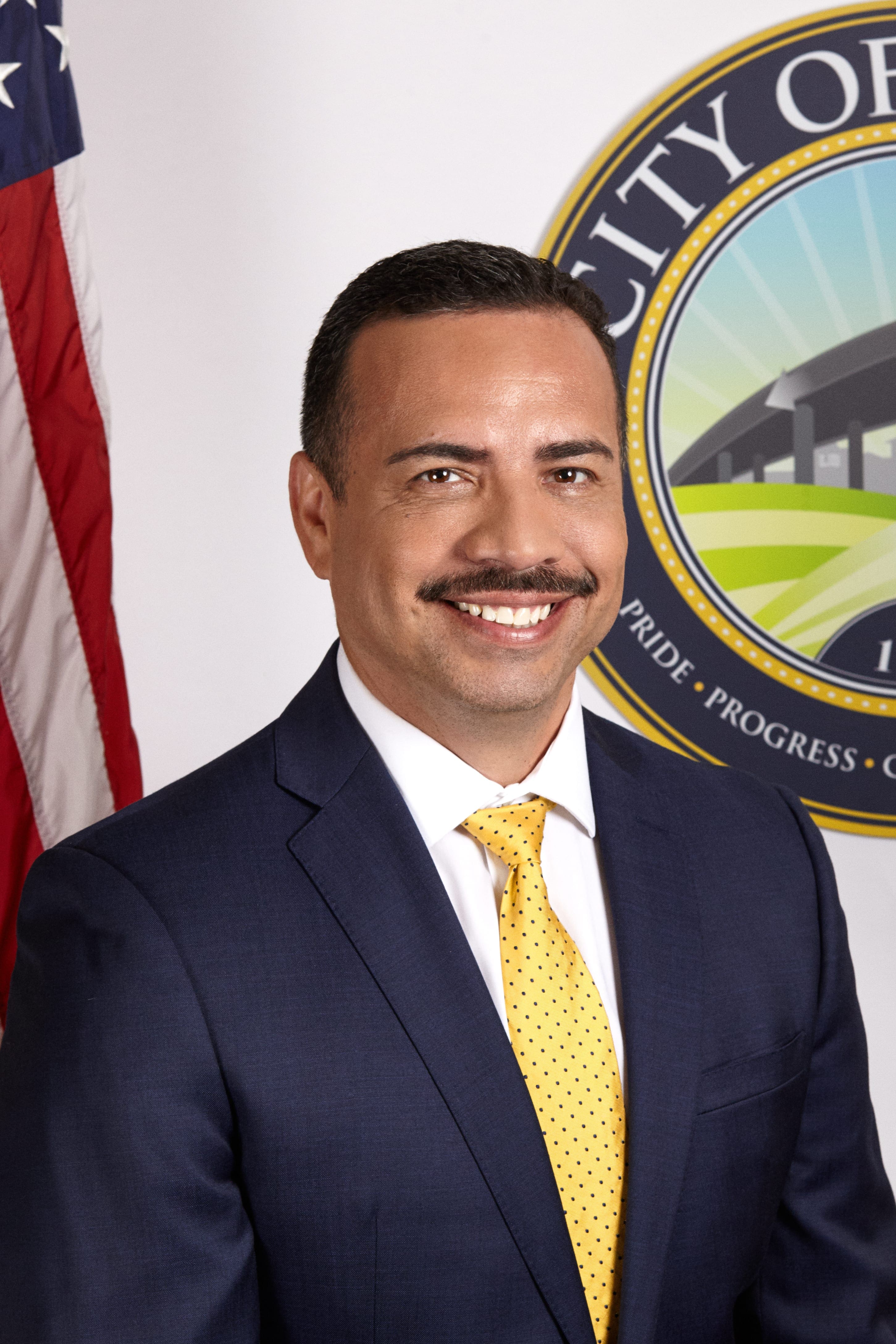 Mayor Dr. Ambrosio Hernandez is appointed to the Cancer Prevention and Research Institute of Texas (CPRIT) Oversight Committee by Lt. Governor Dan Patrick

Upon learning of Hernandez's appointment, Texas State Senator Juan "Chuy" Hinojosa stated, "CPRIT is a key funding source for cancer research, development and treatment provided to our universities, medical schools, and other entities committed to fighting cancer. Dr. Hernandez is a physician with extensive experience in public health, is a dedicated public servant, and understands the needs of our communities. I was pleased to support his appointment to this board and am confident he will serve CPRIT and the citizens of Texas with the same commitment he has demonstrated throughout his professional and public careers."

State Senator Eddie Lucio, Jr., remarked, "I want to thank Lieutenant Governor Dan Patrick for appointing Dr. Hernandez. His appointment is most important for us, as it is one of the most important boards that has been created in the state of Texas overseeing cancer research. He brings a world of expertise in the field of healthcare to the table and knows the needs of the community. Dr. Hernandez is a hardworking, honest man. He is going to be one of the most important board members there because of his background. His approach has always been one to be not only local, but statewide, so I feel we'll be in great hands with his membership on CPRIT. He will make us all very proud of his service to this great state, as he makes decisions on billions of dollars for cancer research. God Bless him and God bless the great state of Texas."

CPRIT is the state agency mandated to:
• Create and expedite innovation in the area of cancer research and in the area of cancer research and in enhancing the potential for a medical or scientific breakthrough in the prevention of cancer and cures for cancer;
• Attract, create, or expand research capabilities of public or private institutions of higher education and other public or private entities that will promote a substantial increase in cancer research and in the creation of high-quality new jobs in this state; and
• Develop and implement the Texas Cancer Plan.

Texas Health and Safety Code, Chapter 102.002