Pharr 16 de Septiembre Community Fiesta a Huge Success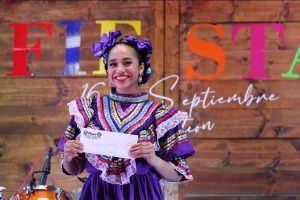 Pharr, Texas – The City of Pharr celebrated 16 de Septiembre by hosting a community Fiesta in recognition of the traditional Fiestas Patrias held in celebration of Mexico's Independence Day, this year marked the 210th anniversary of "El Grito" of independence.
"We had a great event and enjoyed the large turnout by our community," said Pharr Mayor Ambrosio Hernandez, M.D. "Everyone had a great time and we are proud of our staff, volunteers, and all the organizations who joined us to make this such an amazing community event," added Hernandez.
The event was a huge success and featured live music, folklorico and mariachi performances by local students, artisanal vendors, a mercado, lucha libre, carnival rides, food trucks, contests, and more!
"It was wonderful to see the excitement all around us, the bright colors, and our community coming together in celebration," said Commissioner Daniel Chavez. "A lot of people came dressed up and took part in the many activities we had available," he said. "We have been getting great feedback and we look forward to making next year's event even better!"
Attendees had a variety of activities to choose from and the live music and performances kept on going all throughout the event. Food truck vendors featured aguas frescas, tacos, raspas, elotes, nachos, and more.
"The food was delicious and the activities were entertaining for the entire family," added Commissioner Eleazar Guajardo. "It was especially exciting to see our local students performing traditional folklorico dances and playing mariachi music, they are so talented and I am proud that we were able to showcase their talents for our community to enjoy,"
The Pharr 16 de Septiembre Fiesta was a great success and plans are already in the works to make next year's event even better!
Watch the event video recap here: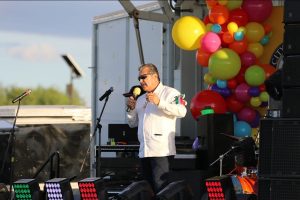 Pharr City Commissioner Eleazar Guajardo welcomes the community.