Pharr and ISD Partners Host Census 2020 Parental Workshop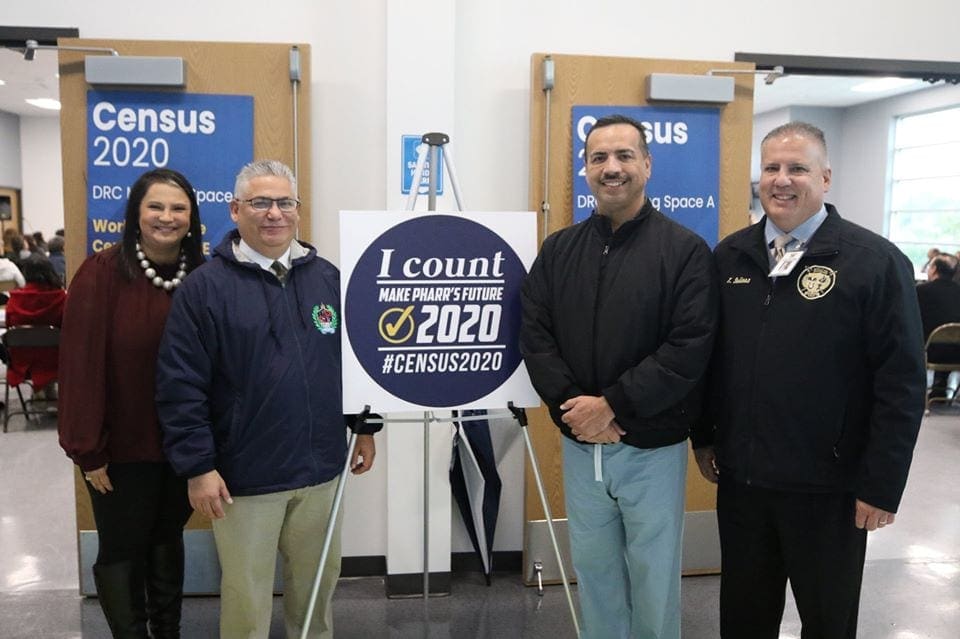 Pharr, Texas – Pharr joins thousands of cities across the United States in proactively working with the community to ensure a complete count in each of our jurisdictions and municipalities during the fast-approaching 2020 Census. As part of its efforts to promote an accurate count in the 2020 Census, the City of Pharr recently partnered with local school districts to host a 2020 Census Parental Workshop at the Pharr Development and Research Center. Partnering districts included Pharr-San Juan-Alamo Independent School District, Hidalgo Independent School District, Valley View Independent School District, and Vanguard Academy Charter School. Among the guest speakers were Pharr Mayor Ambrosio Hernandez, M.D. Dr. Narcisco Garcia, Superintendent of Vanguard Academy, and Xavier Salinas, Superintendent of Hidalgo ISD.
"An accurate Census count is important to ensuring we have fair representation in Congress and at the state level, and that we are distributed federal funds to our communities' vital programs over the next decade – impacting housing, education, transportation, employment, health care, public policy, and more," said Mayor Hernandez during his welcoming remarks at the event.
The goal of the workshop was to encourage parents to become advocates for their communities and assist the city in the efforts of collecting an accurate count in 2020. Without a correct count, critical resources that families rely on could be affected, including the amount of assistance they receive from the federal government.
"Most importantly, the 2020 Census helps determine how much money communities receive for the critical resources that children and families will depend on for the next 10 years – basically when you think about it, an entire childhood or generation will be affected by this count," Hernandez added. "Resources that impact our families and children include food assistance, Head Start, childcare, housing support, public schools, early intervention services for children with special needs, and children's health insurance," he continued.
Pharr officials and partners want to remind all residents that when counting a household, everyone counts, no matter how young. Oftentimes, households forget to include children under 5 and newborns, and these are critical counts as this age group will most benefit from the resources that will be provided during the next ten years as a result of the Census. Mayor Hernandez stressed the important role that parents play in schools and the community, reminding them that the census is built on trust and that the only way to get an accurate count is to work together to advocate in educating their families and friends about the importance of being counted in the Census and participating in the process.
"It is especially important that as parents with children in school you understand the impact to our local schools," said Hernandez. "An accurate count in the 2020 Census will help determine future funding for special education, teacher training, technology, school lunch assistance, Head Start, after-school programs, and more," Hernandez said.
At the end of the workshop, parents were asked to become Official Census Ambassadors; about 60 parents signed up.  An official induction ceremony will be held for these parent ambassadors in December. The U. S. Census was also in attendance and held a job fair after the event, providing parents an opportunity to apply for a Census job. The City of Pharr thanks all partnering districts for their commitment to the 2020 Census count and the over 200 parents who attended the workshop, even on the coldest day of the year.  Pharr will continue to work with parents, school districts, and the community to host workshops to inform the public about the importance of being counted in the 2020 Census, as well as hosting job fairs to help people become employed as official census workers.