Pharr Officials Host Senators John Cornyn, Ted Cruz, and Congressional Delegation at Pharr Bridge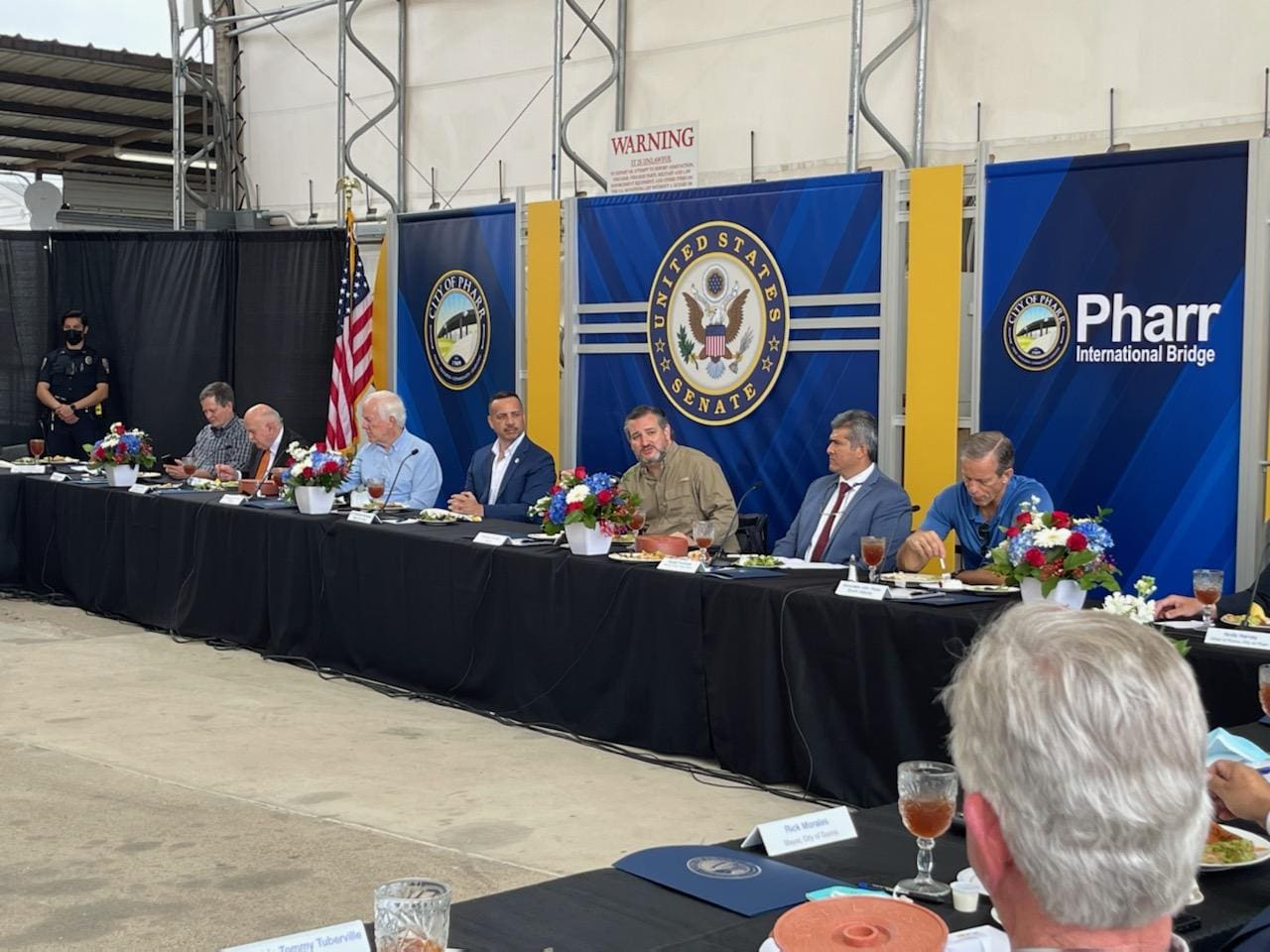 Pharr, Texas – City officials here today welcomed U.S. Senators John Cornyn and Ted Cruz, along with 19 key United States senators from across the country, to get a firsthand view of Pharr's International Bridge, which recently received a Presidential Permit amendment approved by the White House for the second span expansion of the bridge. This visit marks the first time in Pharr's history that so many federal legislators visited Pharr at once, indicating the interest and awareness that has been brought to our area with the city emerging as a distinct leader in international trade. The senators were in South Texas for a congressional delegation (CoDel) visit, touring cities along the border to discuss issues related to immigration and international trade. The delegation received briefings from local city Mayors, law enforcement officials, and local organizations. While much national attention has recently focused on issues related to immigration along the border, local leaders wanted to emphasize to the federal legislators in attendance that this remains an important aspect of border issues, international trade and commerce along the southern border continues to thrive and drive the local, state, and national economy. In Pharr, the senators were given an overview of the increase in international trade and commerce along the southern border, especially due to programs spearheaded by U.S. Customs and Border Protection (CBP) and Pharr.
"As Mayor of Pharr, we are proud to have our nation's leaders visit our community to get a first-hand look at how our area is directly impacted by policy decisions that are made in Washington, D.C. and understand the vital impact they have on the rest of the nation," said Hernandez. "Pharr has been fortunate to reap the benefits of federal legislation and projects that have helped to improve infrastructure at our bridge," he continued.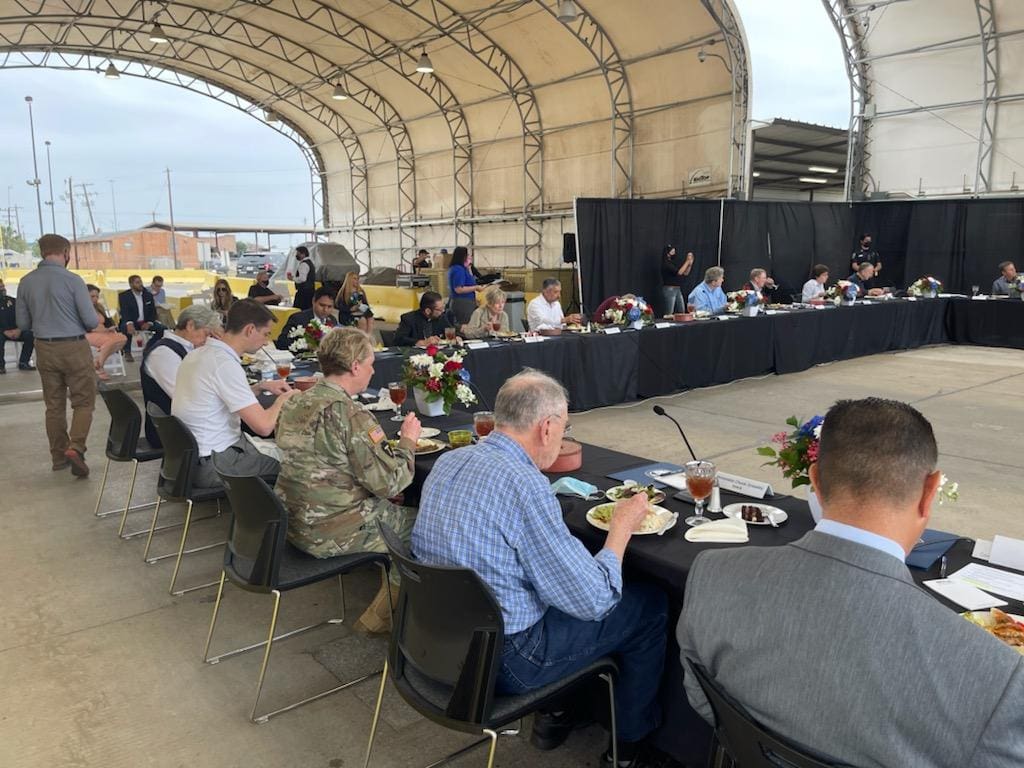 Members received an update on current bridge infrastructure projects in Pharr, including several projects under the Donations Acceptance Program, which was authorized by Section 559 of the Consolidated Appropriations Act of 2014 and allows CBP in conjunction with the General Services Administration (GSA), to accept donations from private sector and government entities for port of entry construction, alterations, operations and maintenance activities. The projects are part of Pharr's 5-Year Master Plan to increase capacity, reduce border wait times, and support local and regional trade industries.
"We are proud to say that these projects are in the construction phase in just 5 years which highlights the city's effort to remain proactive in identifying funding mechanisms," said Hernandez.
Through this program, the city is investing $40 million in port infrastructure projects – additional commercial entry and exit lanes including booths which will help alleviate traffic and expedite crossings. The city aggressively pursued and secured state funding in the amount of $20 million with a city match of another $20 million.
Mayor Hernandez thanked Senators Cornyn and Cruz for their support in assisting with the successful expansion and funding that the Pharr Bridge has received to enhance operations, expand international trade, and continue to plan for future growth.
"As always, we are pleased to have our Congressional leaders visit the Rio Grande Valley to see the amazing work being executed by each of our community partners and the expansions we are making on our ports of entry, we look forward to continue having have the ears and the attention of our federal representatives and their colleagues as they understand the increasing need for funding for trade, transportation, education, and other initiatives for our area," Hernandez ended.
Senators visiting the area on the CoDel included:
Honorable John Barrasso, Wyoming
Honorable Mike Braun, Indiana
Honorable Susan Collins, Maine
Honorable John Cornyn, Texas
Honorable Tom Cotton, Arkansas
Honorable Ted Cruz, Texas
Honorable Steve Daines, Montana
Honorable Lindsey Graham, South Carolina
Honorable Chuck Grassley, Iowa
Honorable John Hoeven, North Dakota
Honorable Cindy Hyde-Smith, Mississippi
Honorable Ron Johnson, Wisconsin
Honorable John Kennedy, Louisiana
Honorable James Lankford, Oklahoma
Honorable Mike Lee, Utah
Honorable Dan Sullivan, Alaska
Honorable John Thune, South Dakota
Honorable Thom Tillis, North Carolina
Honorable Tommy Tuberville, Alabama