Redesigned Patch Unveiled as Part of Inaugural First Responders Festival
FOR IMMEDIATE RELEASE
FRIDAY, SEPTEMBER 27, 2019Pharr, Texas – The City of Pharr Police Department is excited to unveil its newly redesigned police patch. The redesigned patch and logo includes a more modern look and feel, and is intended to capture the essence of the City of Pharr and the work that the police force does to serve and protect its citizens.

According to Pharr Police Chief Jose Luengo, the police patch is the identity, brand, and source of pride for officers and employees of the department. Patches are proudly sported on the police uniform. Over the years, there have been different versions of the patch, including elements such as the outline of Hidalgo County, the seal of the State of Texas, and an even earlier one only had the words "Pharr Police."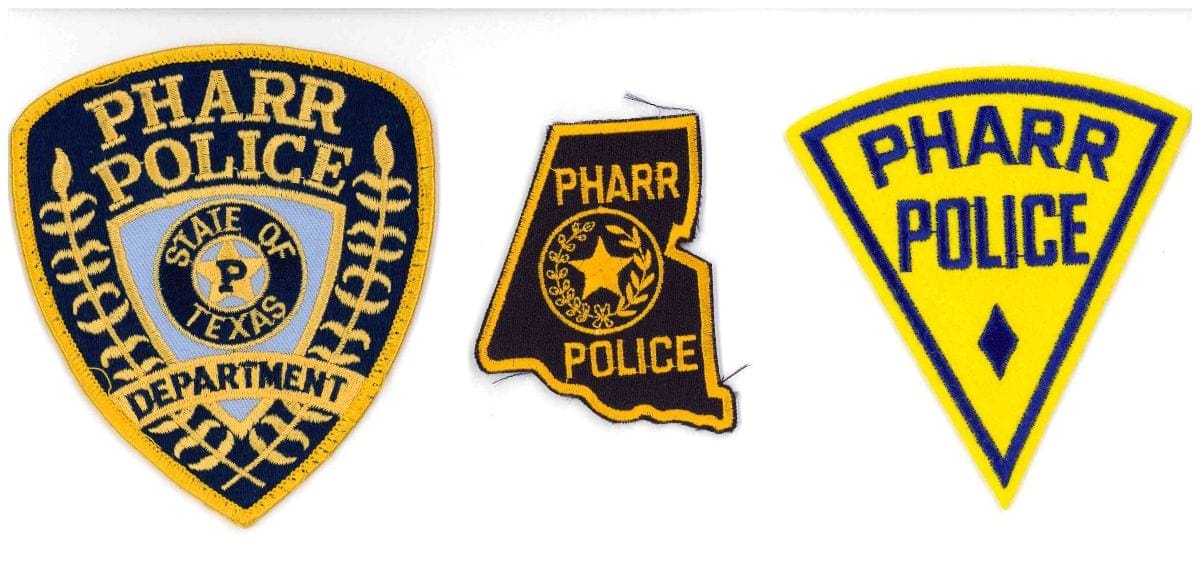 Previous versions of the Pharr Police Patch
The new patch was designed to incorporate certain elements that represented specific values and incorporated the seals of the State of Texas and the City of Pharr.

Elements include:
-Oak Branch which represents strength
-Olive Branch which represents peace
-Lone Star to represent the Great State of Texas
-City Seal maintains consistency with city identity and brand – Community, Progress, Learning, Pride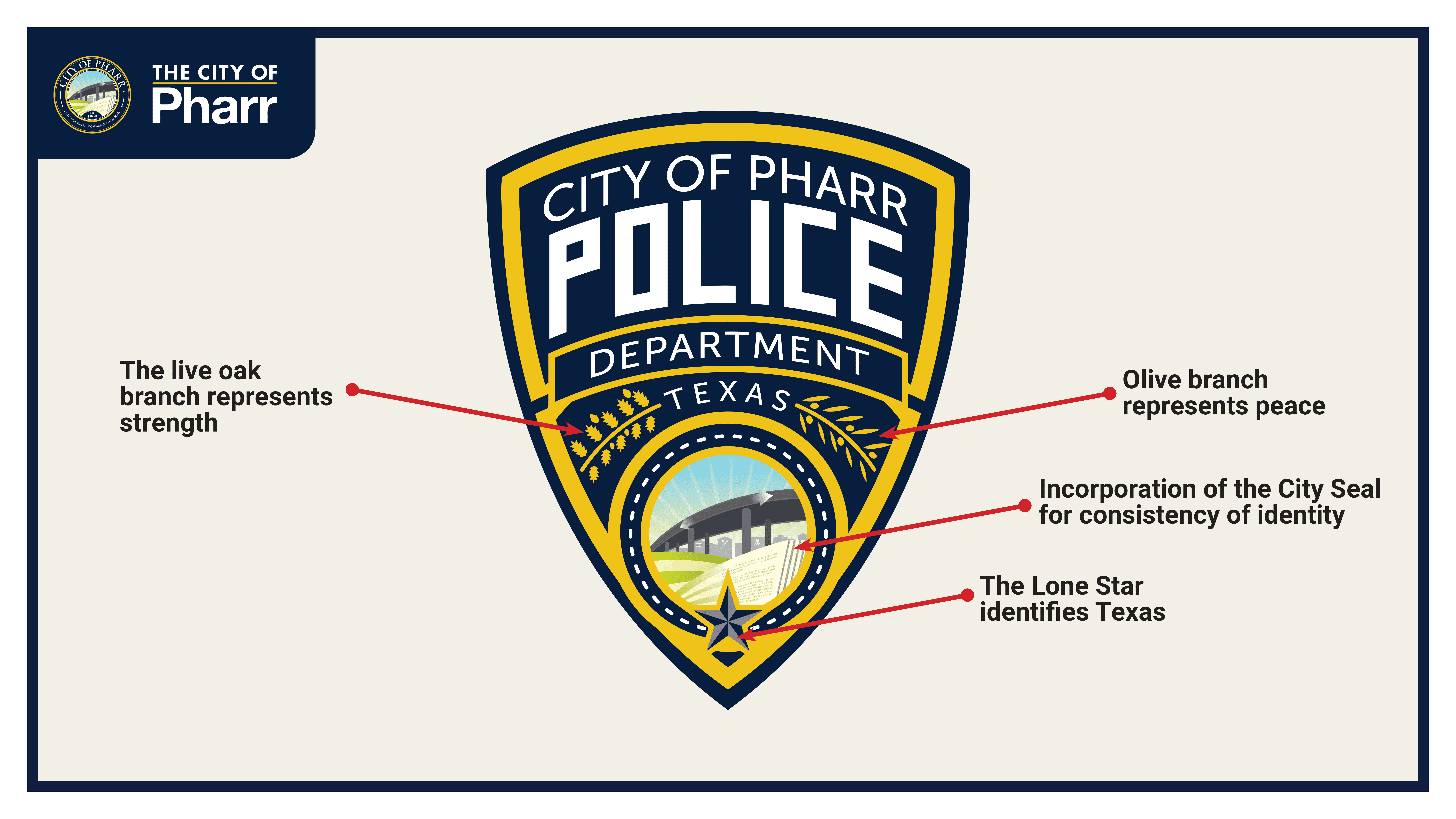 New Police Patch

"We wanted a modernized look and feel for our new police patch," said Chief Luengo. "Our community has grown tremendously over the years, and our police force has done such great work to ensure the safety and security of our Pharr families, while also instilling and fostering a strong sense of pride and enhanced community outreach and relations," he continued.

"Wearing this badge of honor will continue to demonstrate to our Pharr citizens and families that we are here to serve to protect our communities through peace, strength, and with pride for our community and our state," Luengo added.
The new police patch was unveiled to coincide with Pharr's inaugural First Responders Festival, which combines the former separate Pharr Night Out and Pharr Fire Fest events held by the City of Pharr. The First Responders Festival was created to celebrate and honor not only the work of Pharr police and fire staff, but also expanding its purpose to honor all first responders, including EMTs, telecommunications officers, and more. The Pharr First Responders Festival will be held TOMORROW, Saturday, September 28, 2019, from 6 pm to 11 pm in Downtown Pharr.

This event is FREE and open to the public.

All media and the public are invited to attend.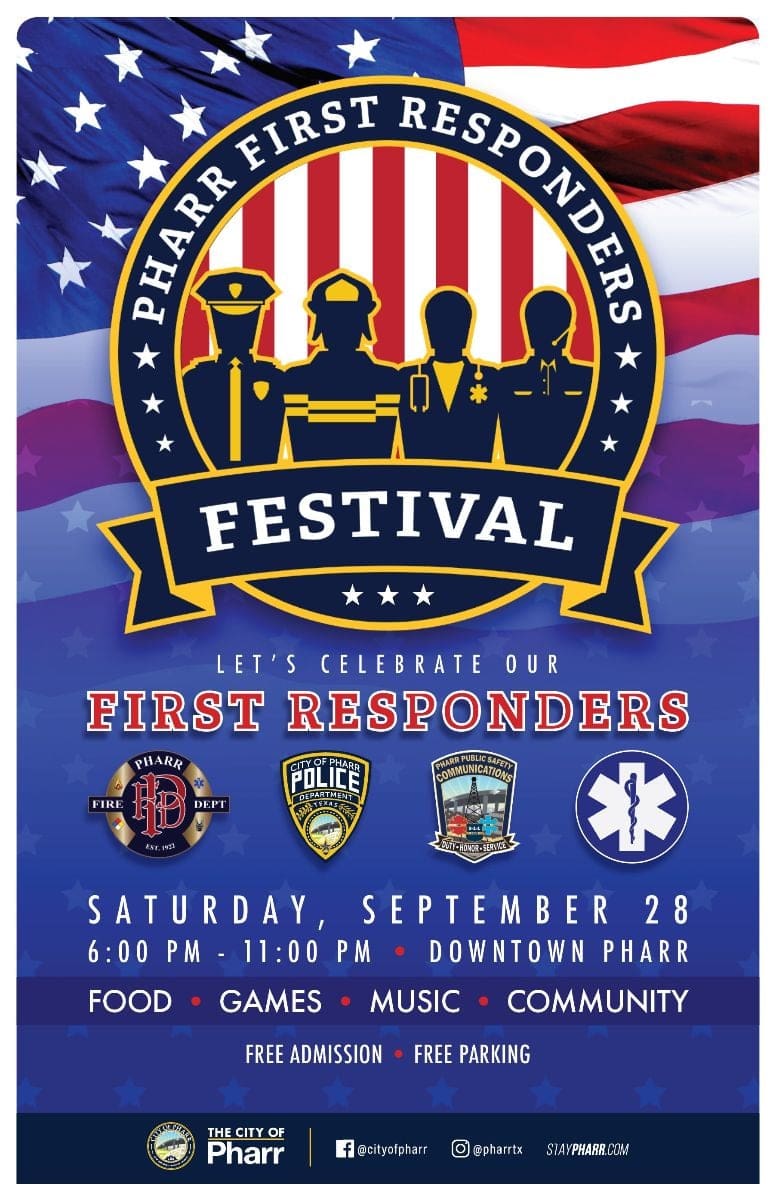 DETAILS
What: Pharr First Responders Festival
When: TOMORROW, Saturday, September 28, 2019, from 6 pm to 11 pm
Where: Downtown Pharr