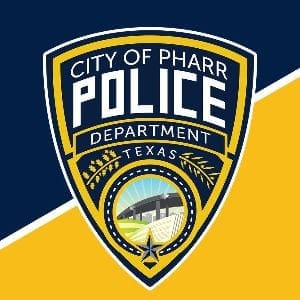 Pharr Police Respond to Crisis Incident
On Friday July 16th, 2021, at around 10:20 P.M. Pharr Police Officers were dispatched to the 3100 block of North Sugar Road, to a canal bank regarding a 36-year-old female in crisis locked inside her vehicle with a handgun. The call was made to 911 by her family members.
Officers found the vehicle on the South side of the canal bank facing West bound towards Sugar Road. Officers observed the female inside the vehicle with the handgun pointed towards her head and were able to confirm that she was alone.
Officers immediately backed off, established a perimeter and requested our Crisis Negotiation Unit, Special Response Team, and Mental Health Unit.
At around 12:00 A.M. the female fired a single shot out of her window into the air. Negotiators were able to establish communication with the female and attempted to deescalate the situation for multiple hours.
At around 1:45 A.M., the female stopped communications with our Negotiation Unit. Our team had information that she was harming herself, so the Special Response Team acted and found the female with a self-inflicted gunshot wound.
Emergency care was provided to her and she was transported to Doctors Hospital at Renaissance where she was pronounced deceased.
The Texas Rangers will be the lead investigation agency for this incident.
Our collective hearts go to out to the victim's family during this difficult time. Further details will be made available at a later time.