Pharr, Texas – City of Pharr officials are pleased to announce the launch of the city's new 311 mobile application, which will give citizens easy access to government services at their fingertips and the touch of a button. The new Pharr 311 is an interactive mobile application that will allow citizens to easily access critical information from the City of Pharr, including news, calendar of events, online payments, and more.
An exciting feature of the app is the capability to have Pharr citizens become active participants in government services – citizens will be able to report issues of concern in a wide variety of issue areas. Their requests will be tracked and addressed accordingly, and the citizen user will be notified as to the status, and ultimate resolution, of their request.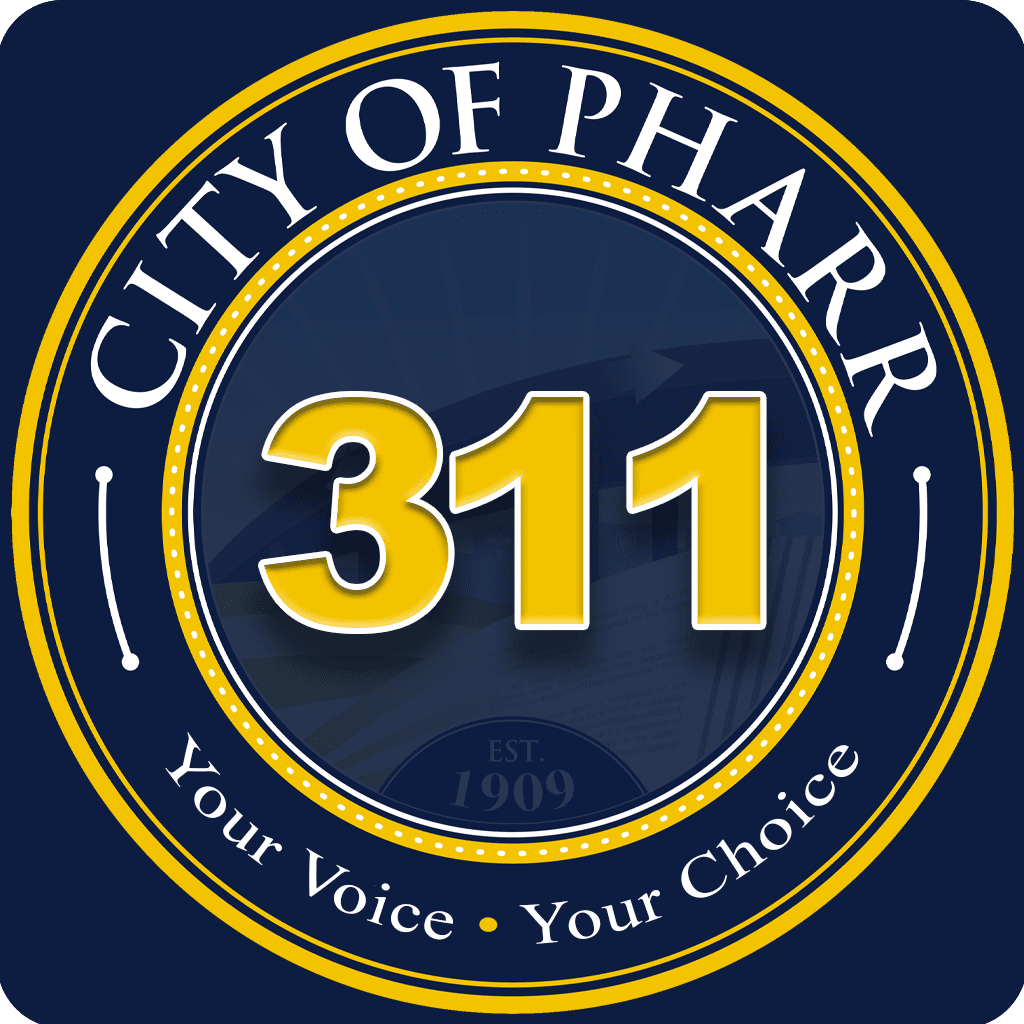 City officials will host a press conference to unveil the application to the public immediately following the City Commission meeting scheduled for 4 pm on Wednesday, December 18, 2019, at the City Commission meeting room on the second floor of Pharr City Hall (118 S. Cage) in Pharr.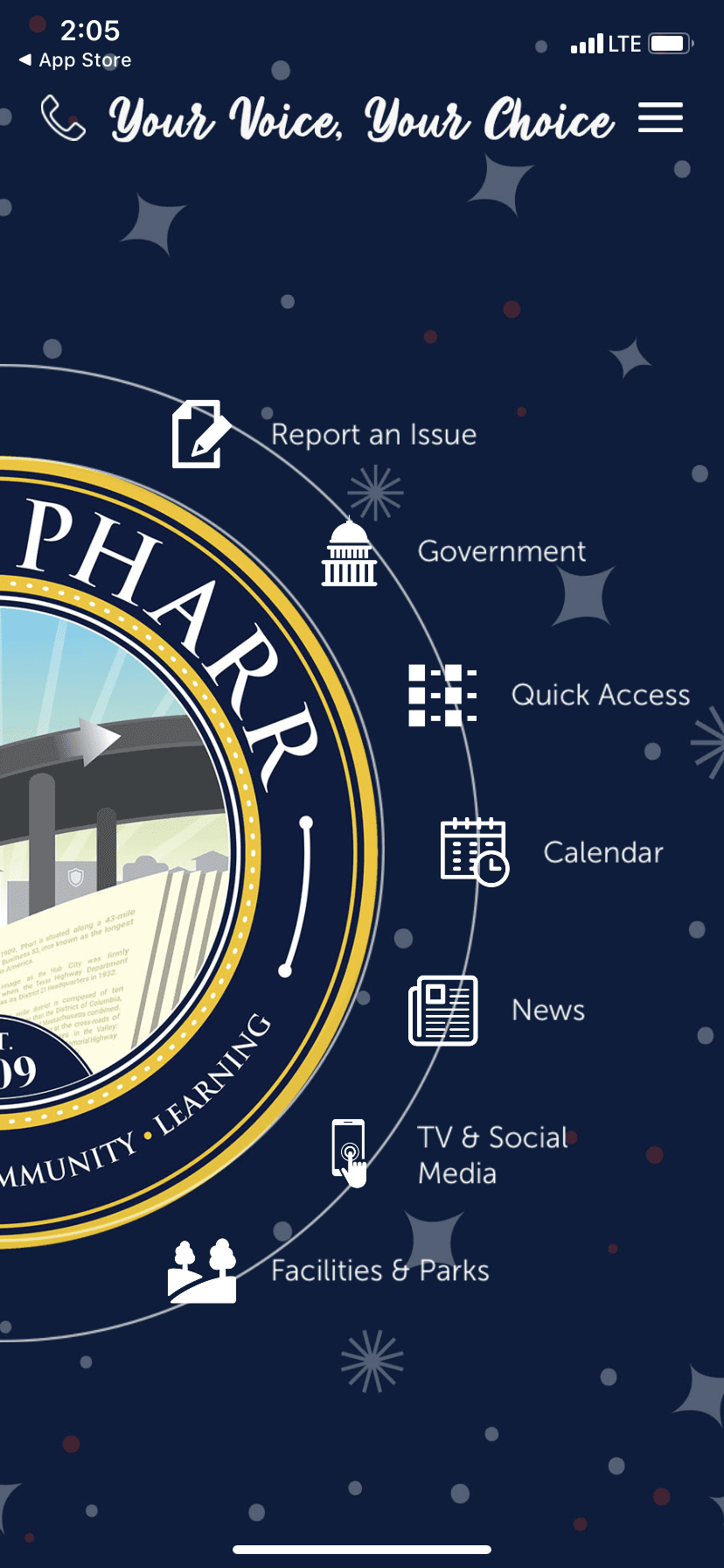 "In an effort to encourage civic participation among Pharr residents, we wanted to be proactive and effective in communicating with our constituents and addressing their needs," said Pharr Mayor Ambrosio Hernandez, M.D. "We decided to utilize technology through this mobile app that could provide government services in the palms of our citizens' hands," Hernandez continued.
"Through the app, Pharr residents can easily report issues that need addressing while being able to remain updated and informed on all city news, events, and activities," Hernandez added.
Some of the features of the application include:
Report an Issue (general violations, water/sewer issue, streets/sidewalks/lights issues, animal control, traffic concerns, graffiti reporting, crime tips, commending staff, loud noise complaints, etc.)
Online Payments (for water bills and municipal court fees)
Police Patrol Request (for citizens leaving out of town for a specific time period that would like extra police patrol)
Camera Surveillance Registration (register your video surveillance system in the event of a crime committed in the vicinity)
Alarm Registration (register your alarm system for your home or business)
Code Red Registration (register to receive news alerts in emergencies)
Pharr Live TV (watch the city's public access channel live stream)
and more!
Pharr's 311 app is available for download on any mobile device (smartphone or tablet) from the Google Play Store (for Androids) or Apple App Store (for Iphones and Ipads).
At the press conference, attendees will be given an overview and demonstration of the application and its features.
All media and the public are invited to attend.
DETAILS
WHAT: Press Conference Unveiling Pharr's New 311 Mobile App
WHEN: Wednesday, December 18, 2019, at 4 pm
WHERE: Pharr City Hall (118 S. Cage, 2nd Floor, in Pharr)