Pharr to Launch 2020 Census Field Operations to Kick-Off Citywide Canvassing Efforts TOMORROW, Friday 6/12 at 3 pm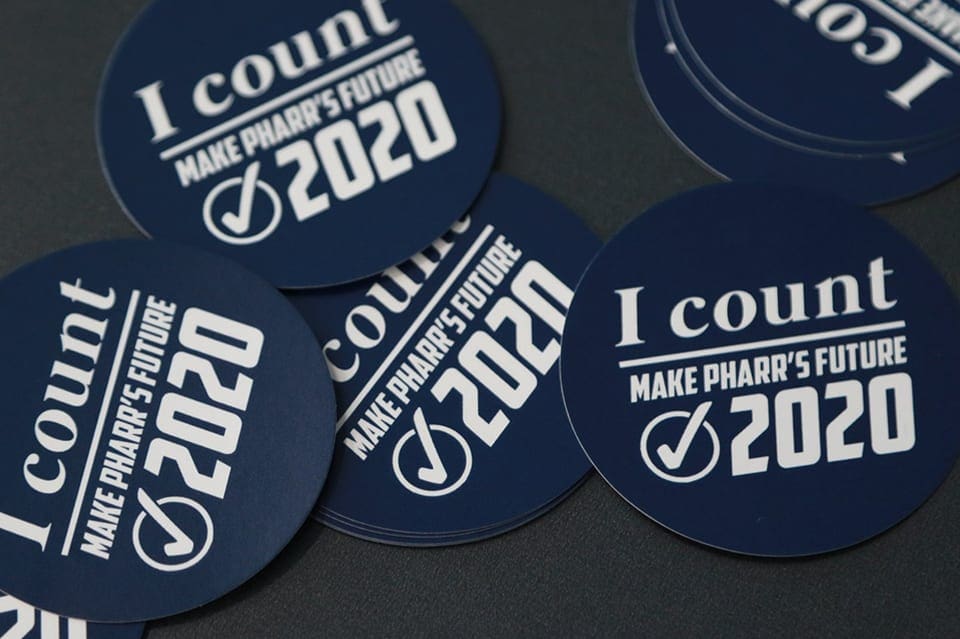 Pharr, Texas – The City of Pharr is proud to announce that it will be launching its 2020 Census Field Operations as part of its efforts to ensure that everyone in Pharr is counted.
Pharr officials, census workers, and partner representatives will be available for a photo opportunity to mark the launch at 3 pm on Friday, June 12, 2020, at the Pharr Census Headquarters (114 W. Cherokee) in Pharr, Texas.
"The 2020 Census is pivotal to the future of Pharr as we have seen tremendous growth over the last decade," said Mayor Ambrosio Hernandez, M.D. "We want to work together with our community to ensure that everyone in Pharr is counted in the 2020 Census," he added. "Our governments, schools, healthcare, transportation, infrastructure, and more rely on the federal funding that is distributed based on the census numbers," added Hernandez.
The City of Pharr Census 2020 field operations is made possible through a $50,000 grant awarded by the Valley Baptist Legacy Foundation. With the funding, Pharr is employing its own canvassers for census efforts. Pharr's field operations and canvassing teams are the first of their kind in the Rio Grande Valley; Census Bureau canvassers are not expected to begin working in communities until August. To assist in Pharr's Field Operations efforts, South Texas College (STC) has printed and donated 3D face shields for the Pharr's census canvassers to help ensure their safety while they work throughout the community.
Pharr will have two teams working the field in neighborhoods across the city in the mornings and the evenings. These workers have been fully-trained on COVID-19/CDC safety and health guidelines. They will practice all guidelines set forth by health departments, etc.
Media is invited to attend.
DETAILS
WHAT: Launch of Pharr's 2020 Census Field Operations to Kick-Off Citywide Canvassing
WHEN: Friday, June 12, 2020, at 3 pm
WHERE: City of Pharr Census Headquarters (114 W. Cherokee, Pharr, TX 78577)