Pharr Police Department Makes History with First Nationally Horse Patrol Certified Officers in the RGV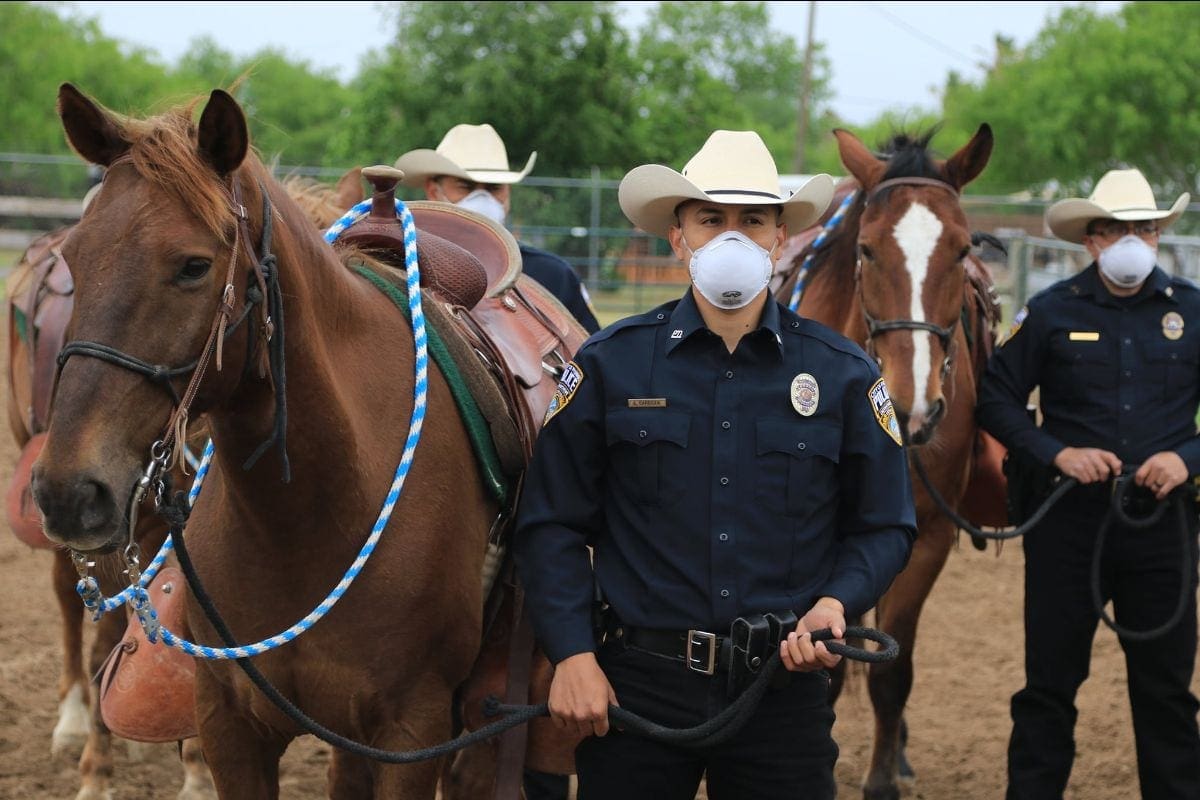 Pharr, Texas – The City of Pharr Police Department is proud to announce that four of its officers have graduated from a four-week joint-agency National Horse Patrol Certification program through the Rio Grande Valley Border Patrol sector. Graduates of the program are Sgt. Max Longoria, officer Luis Cardoza, officer Gabriel Lopez, and officer Irving Segura, as well as two Border Patrol agents.
This is a history-making moment for the City of Pharr and its Police Department as these officers are the first to be Nationally Horse Patrol Certified since the creation of the Pharr Police Department in the early 1900s and the first horse patrolled police department unit in the region.
The Pharr Police Department, under the leadership of Police Chief Andy Harvey, has been working actively to introduce new, safer, innovative, and community-friendly policing initiatives.
"This marks a new direction in our history at the Pharr Police Department," said Chief Harvey. "We are grateful to have been given this opportunity and for our wonderful partners at U.S. Customs and Border Protection for working with us on making this initiative a reality," he continued. "Our new Pharr PD Mounted Unit will serve our community proudly and we are so proud of our officers who will lead our newest policing efforts to ensure our safety and enhance our services to the community," Harvey said.
During the graduation ceremony, Class 20 (made up of four Pharr PD Officers and two Border Patrol Agents) proudly showcased their newly learned talents by performing a demonstration before a crowd of City of Pharr officials, family, federal partners, members of the Pharr Police Department.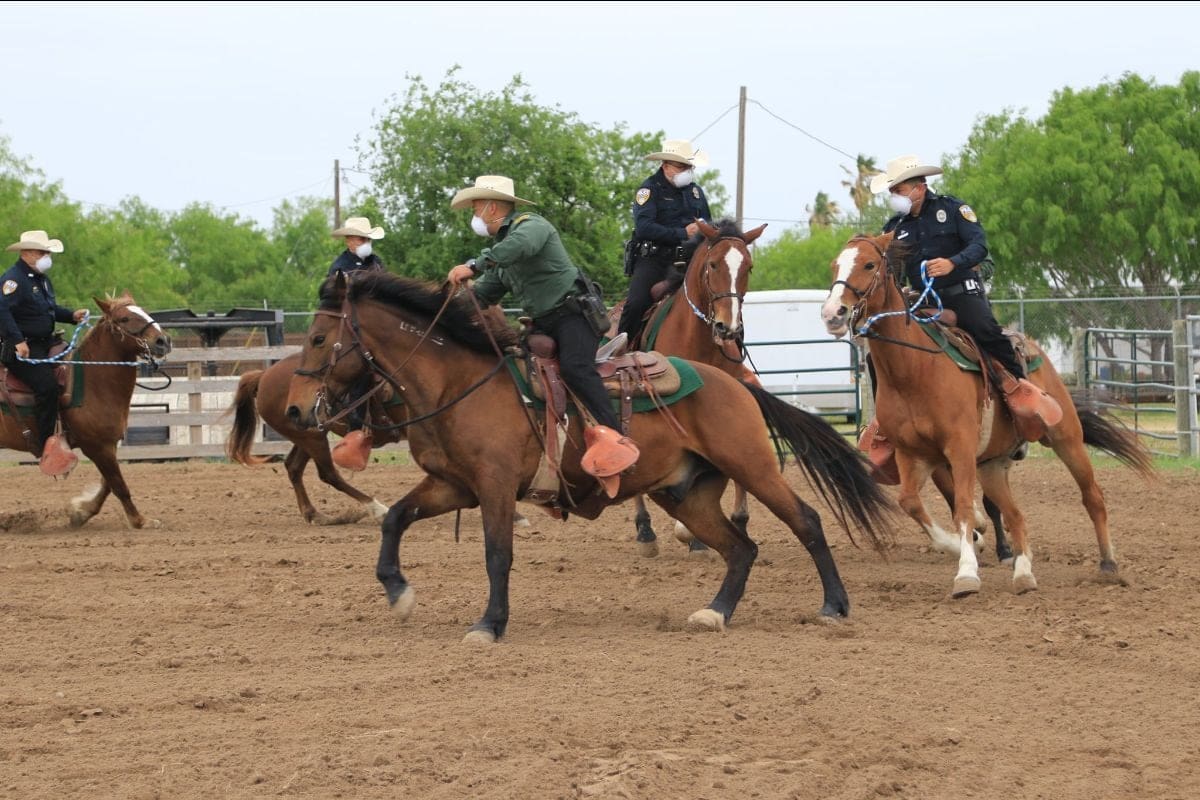 Agents and officers endured a rigorous 4-week training program to successfully complete the certification course.  The six graduates spent numerous hours in the classroom learning first-aid, feeding, housing, trailering, and how to properly care for the horses.  As they advanced to on-the-job training, the group received instruction regarding field/river patrol, sign-cutting, riot/crowd control, and various job-related duties.  The time spent with the horses allowed them to build a solid foundation and better understand the horse's capabilities and limitations.
"This is a great responsibility and honor," said Pharr Mayor Ambrosio Hernandez, M.D. "We are thrilled to be the first Police Department in the region to have a Mounted Unit and look forward to increasing the number of officers in the unit in the future," added Hernandez. "This has been something we have been planning for a long time and we are thankful to all our federal partners who collaborated with us in making this a reality," he said.
The Pharr Police Department Unit is expected to begin patrolling the city within the next 30-60 days. As the department's newest policing initiative, the unit will also work extensively within the community to provide outreach, educational, and safety resources.