City of Pharr Hosts Successful Drive-Thru First Responders Festival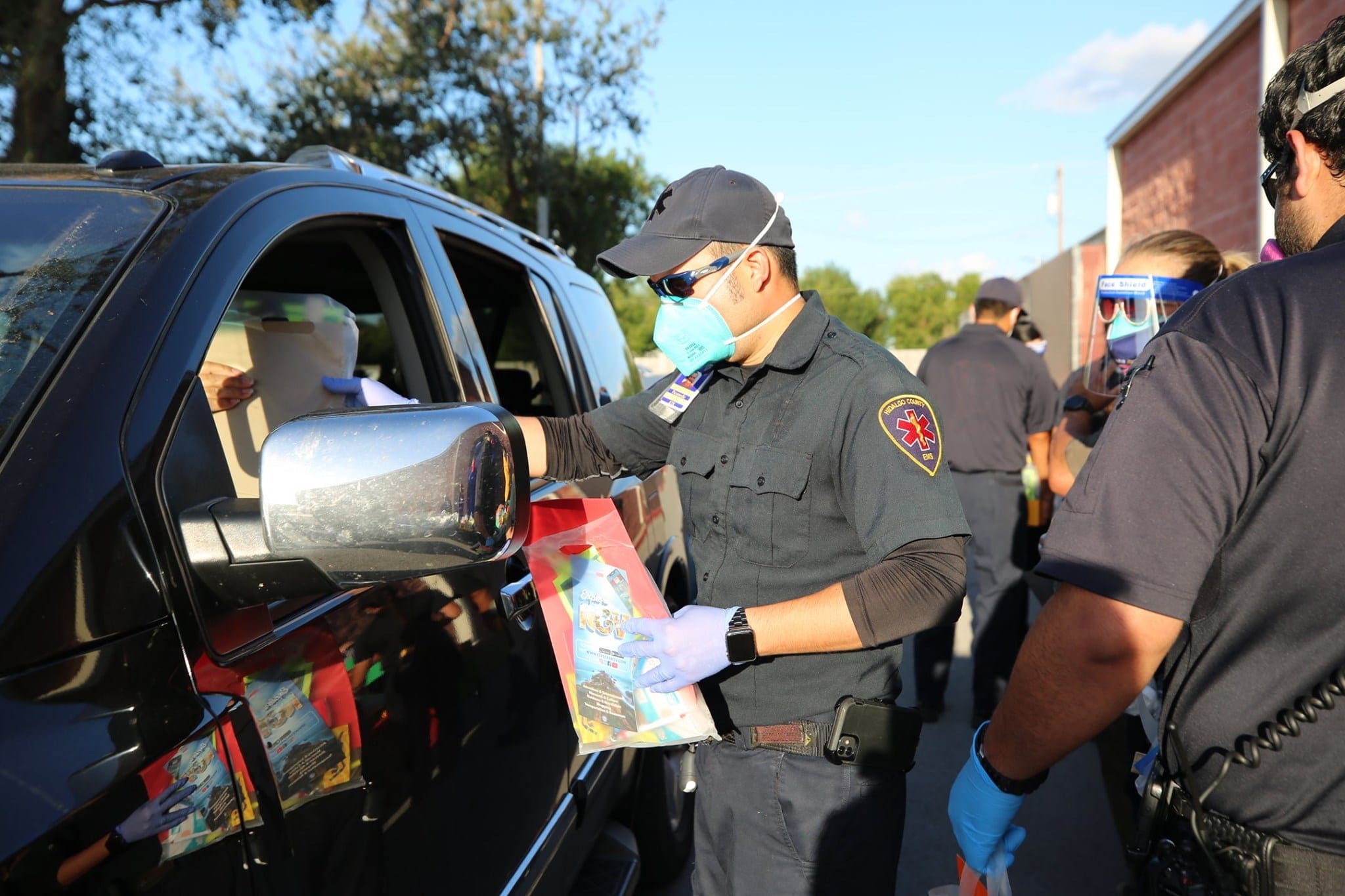 Pharr first responders hand out school supplies outside the Pharr Events Center.
Pharr, Texas – The City of Pharr held its annually planned Pharr First Responders Festival this past weekend, making the switch from a traditional festival to a drive-thru event, given the COVID-19 pandemic. Although set up a little differently this year, the festival proved successful as the city joined its first responders in giving away 2,000 bags with school supplies to the community.
"It was wonderful to witness our city departments, first responders, and employees join together to help our community," said Mayor Ambrosio Hernandez, M.D. "These past few months have been tough for many and we continue to try and do all that we can to help ensure that our Pharr families remain supported, especially as the school year is about to begin " he added.
The festival, which took place on Friday, August 7, 2020, was converted into two simultaneous drive-thru events (each giving away 1,000 school supply bags) with one held in North Pharr at the Pharr Events Center and the second in South Pharr at the Development and Research Center.
"We had a great turn out at both locations, and it was especially a highlight for me to see the smiles on the faces of the children and parents as they made their way through the festival," said Pharr Chief of Police Andrew Harvey. "Our first responders and city employees did a fantastic job of working together to make this event a success and we are especially proud to be a part of this amazing community," he continued.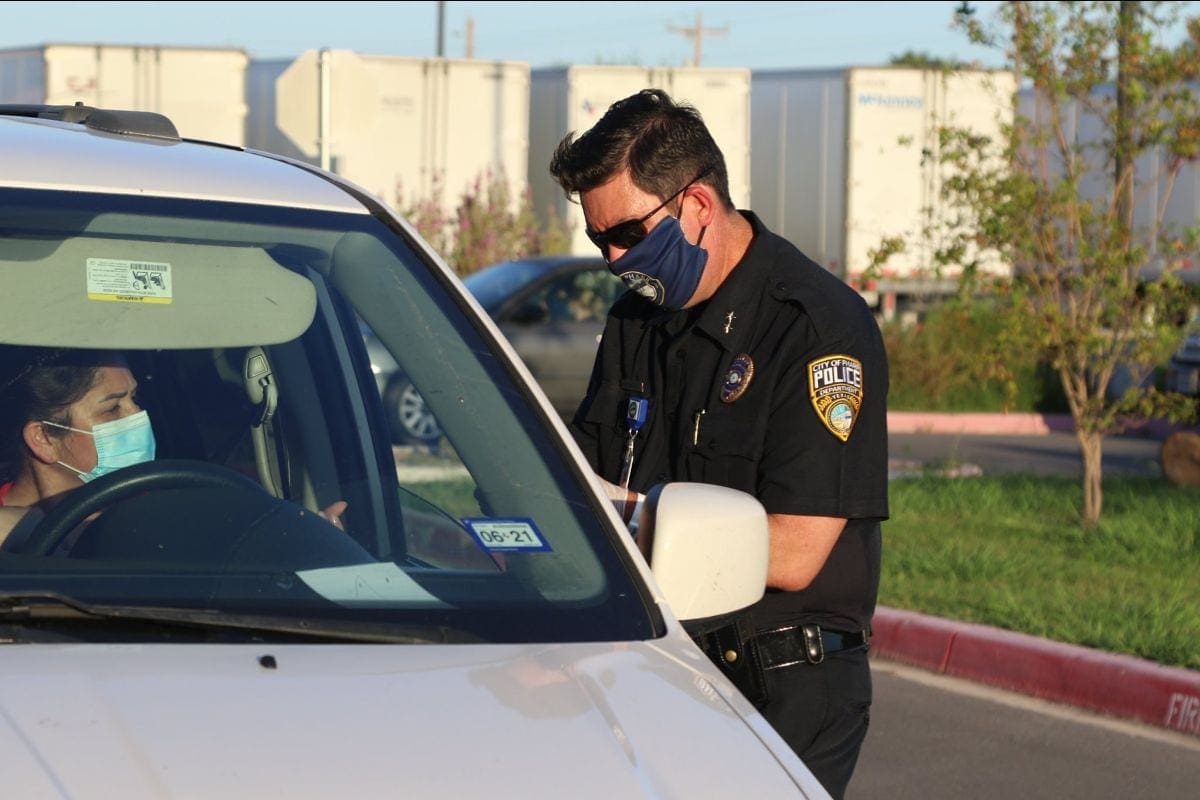 Chief of Police Andrew Harvey assists in providing school supplies and information to Pharr families at the South Pharr location.
While children were not allowed to physically get a tour of first responder vehicles as in the past, vehicles such as police cars, fire trucks, and ambulances were parked at each location to allow children and families a closer look.
"This event is meant to showcase our first responders to the community, allowing us to highlight the services we provide," said Danny, Ramirez, Communications Director for the City of Pharr. "Although a little different from last year, our festival this year allowed us to continue the tradition of informing Pharr families of our services while giving back at the same time," added Ramirez.
Students who attended the festival also had the opportunity to be entered into a raffle for a laptop. The City of Pharr announced 20 lucky laptop winners via a live stream drawing on the city's Facebook page on Monday, August 10, 2020.
The City of Pharr thanks the community for another successful event and wishes all students and families a safe and exciting new school year!