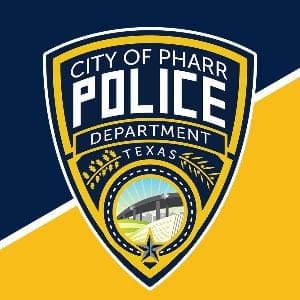 Pharr Police Department Mental Health Unit Awarded Organization of the Year by Texas CIT Association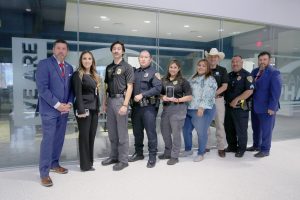 City management congratulates the Pharr Police Mental Health unit for their recent recognition as the "Organization of the Year." They received the distinction at the CIT Association's Annual Conference. We are Team Pharr.  
Pharr, Texas – The Pharr Police Department's Mental Health Unit was awarded "Organization of the Year" by the Texas Crisis Intervention Team (CIT) Association at its annual conference held this past weekend. The recognition is a well-deserved honor for the members of Pharr's Mental Health Unit for the work it is doing to provide specialized police responses to individuals with mental illness or who are experiencing a mental health crisis.
"We are seeing the positive impact that the Mental Health Unit is directly having in our community, and to be recognized by a statewide association that focuses specifically on the relationship between law enforcement and behavioral health is a great honor," said Pharr Mayor Ambrosio Hernandez, M.D. "We want to congratulate the members of the team on this notable distinction, and look forward to continuing to implement innovative community policing efforts such as this to benefit the public safety and wellbeing of our community," he added.
Pharr's Mental Health Unit was created in December 2020 to help educate officers about how to respond to cases in which a person is experiencing a mental health crisis. The goal of the unit was to improve policing and train officers to respond appropriately to such scenarios without having to resort to excessive use of force or jail time. The Unit has partnered with the local mental health authority, Tropical Texas Behavioral Health, and was recently awarded a $550,000 grant by the U.S. Department of Justice to continue its efforts.
The Texas CIT Association is a non-profit organization comprised of law enforcement, corrections, the mental health community, and advocacy groups to provide standardized training, support, and education in responding to those affected by mental illness and/or those who are experiencing a mental health crisis.
"The goal of the unit is to provide resources for people in crisis and provide them the help they really need first," stated Police Chief Andy Harvey.
"We are honored to have been awarded this recognition by this network of our peers in the field across the state who understand the importance of having this specialized Mental Health Unit, which has helped to de-escalate situations and ultimately, save lives," Harvey added.
PRESS RELEASE
Media Contact: Yuri Gonzalez
Phone: (956) 310-2139
Email: [email protected]