Pharr to Host Special Announcement Regarding Police Chief TODAY, Monday, 7/13 @ 12 pm
Pharr, Texas – The City of Pharr officials will host a special announcement regarding the Pharr Police Chief. The announcement will be made at a special meeting of the Pharr City Commission at 12 pm noon TODAY, Monday, July 13, 2020, at the City Commission Chambers at Pharr City Hall (118 S. Cage, 2nd Floor) in Pharr.
The announcement will also be live-streamed on the city's website https://pharr-tx.gov/agendas-packets-minutes/ and on https://pharr.life/live/.
Media is invited to attend.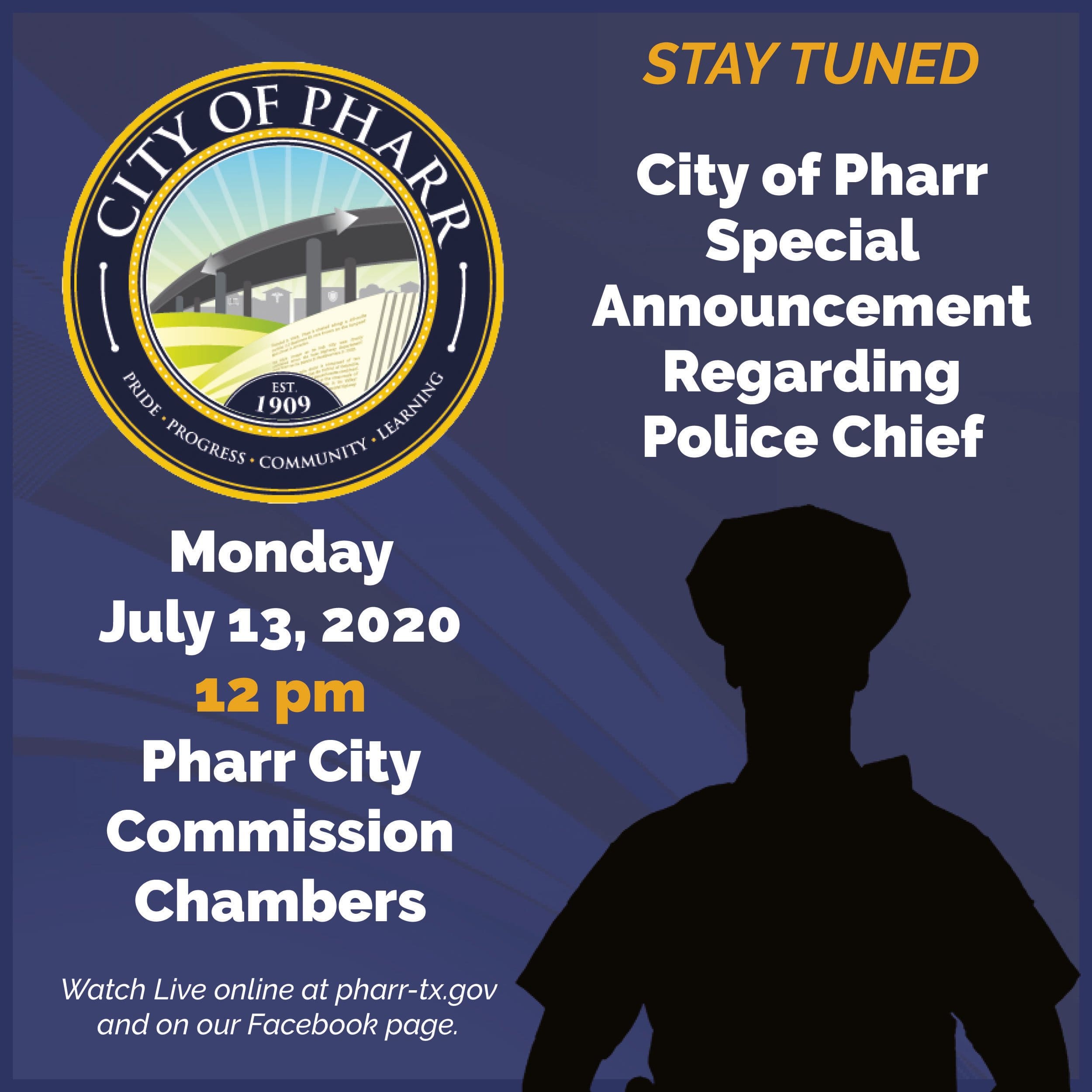 DETAILS
WHAT: Special Announcement regarding Pharr Police Chief
WHEN: Monday, July 13, 2020, at 12 pm noon
WHERE: Pharr City Commission Chambers, City Hall (118 S. Cage, 2nd Floor) in Pharr