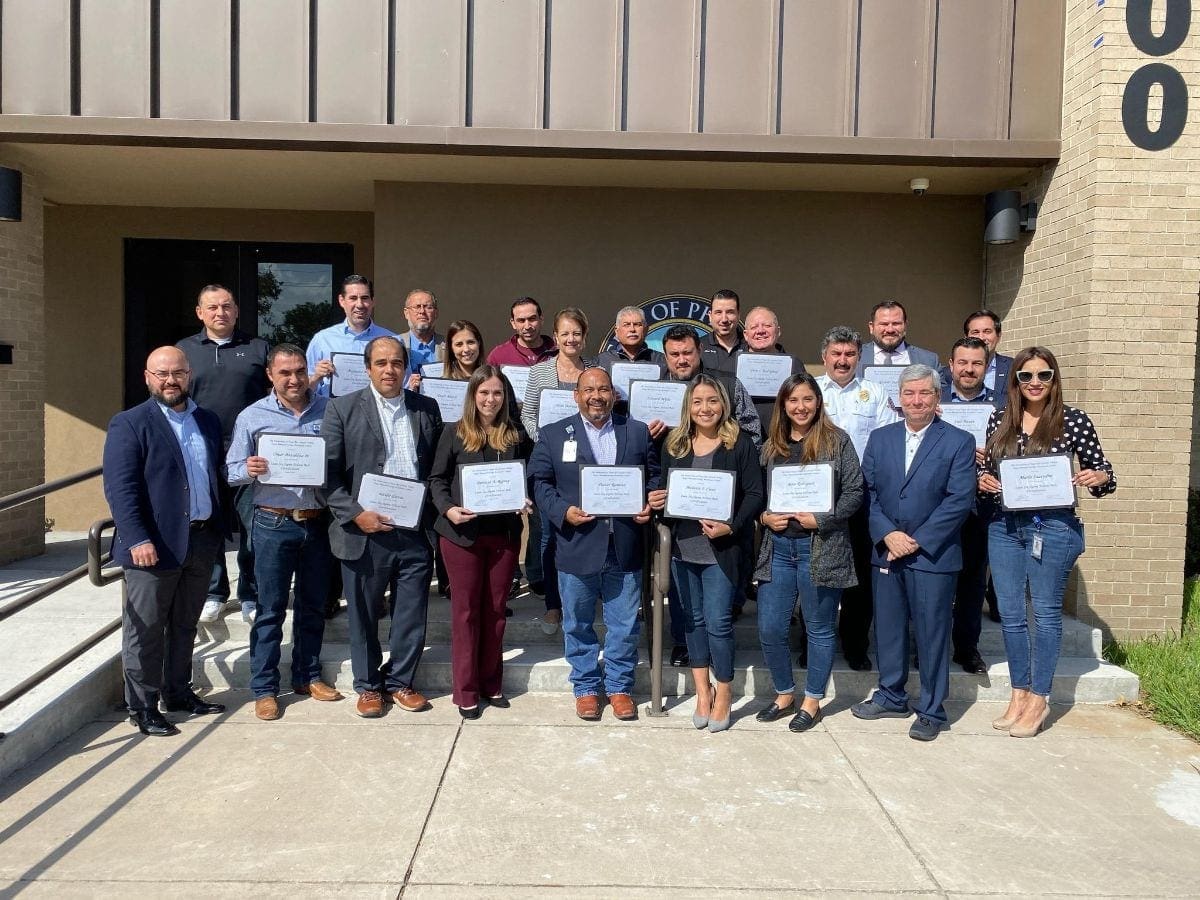 All Pharr Department Directors Trained and Certified in Lean Six Sigma Yellow Belt; Pharr is the First Government Entity Trained through this Program
Pharr, Texas – As part of its efforts to maximize productivity and to reduce inefficiencies in government operations, Pharr city leaders have made it a priority to ensure all employees are functioning at their highest level of effectiveness. Pharr Mayor Ambrosio Hernandez, M.D., has implemented a business-oriented mentality in the workplace, streamlining government services to better serve Pharr constituents. As such, city officials partnered with the University of Texas – Rio Grande Valley's Texas Manufacturing Assistance Center (TMAC) to have all department heads go through a Lean Six Sigma Yellow Belt training and certification program. The training was held over two days last week and was provided by TMAC. According to TMAC, Pharr is the first government entity that it has trained through this program, which is typically utilized by companies in the manufacturing industry.
The Lean Six Sigma Yellow Belt training and certification program provides participants a two-day, in-depth overview on the concepts and methodologies of Lean Six Sigma (known as LSS) and the DMAIC (Define, Measure, Analyze, Improve and Control) process. According to TMAC, this program is beneficial for those who would like to become familiarized with Lean Six Sigma and how it can impact an organization by effectively supporting improvement efforts in their organization. Key points covered in this training include determining customer value, defining and identifying waste, understanding standard deviation and sigma levels, roles and levels of LSS Belts, defining variance, repeatability and accuracy.
"Pharr is leading the way to better serve our community, and we are always searching for ways to improve our delivery of government services," said Pharr Mayor Ambrosio Hernandez, M.D. "By thinking outside of the box and looking toward proven methods that have worked in other industries, we can implement these operational procedures and make them work for us in government, ultimately benefiting our community and the citizens we serve," Hernandez continued. "I am proud of our staff's commitment to continue striving toward excellence and for adopting our administration's focus on ensuring we are providing the best service to our community," he added.
TMAC Business Development and Continuous Improvement Specialist Jesus Cano agreed. "There has always been the common misconception that Lean and Six Sigma only apply to manufacturing settings, but many other industries and governmental entities have reaped the benefits from utilizing these tools and concepts," said Cano. "We're excited and commend the City of Pharr for taking this initiative to learn these powerful tools, this clearly shows the commitment they have to the people and city of Pharr!" Cano added.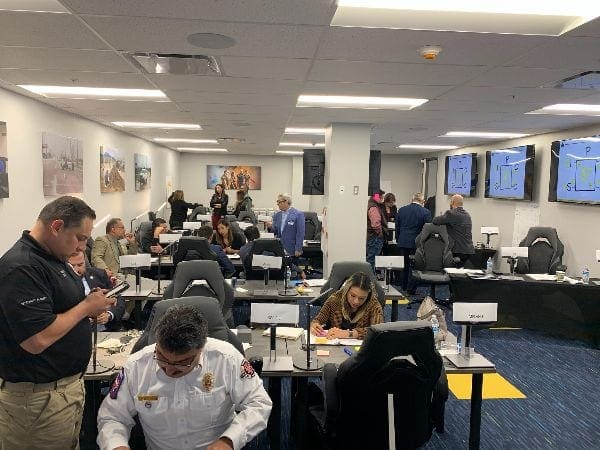 About TMAC
TMAC is an affiliate of the Manufacturing Extension Partnership (MEP) of The National Institute of Standards and Technology (NIST) which falls under the U.S. Department of Commerce. TMAC is hosted at The University of Texas Rio Grande Valley (previously UTPA) under the College of Engineering and Computer Science and has been in service for over 20 years. Our main goal is to assist small to medium-sized U.S manufacturing companies to help them create and retain jobs, increase profits, become more efficient and ultimately save time and money. TMAC does this by providing open enrollment trainings and certifications in the areas of Lean, Quality, Six Sigma, Safety, Strategic Planning, Smart Manufacturing, Cybersecurity and many more. It also develops customized trainings depending on the customer's needs and provides consulting and/or coaching services.